The Digital Twin Technology
LPTi possesses the technology to develop Digital Twins for specific engine platforms that can be used for the predictive maintenance of durability critical and safety critical parts of the engine. The LPTi technology uses physics-based modeling approaches along with actual engine usage data to make the predictive maintenance decisions.
This technology has been qualified and implemented in the field for several aero engine and land -based turbine users.
Analysis
In LPTi's approach, an intelligent load analyser filters various load segments from the actual engine usage profile and the engine thermodynamic models mimic the engine performance as a function of these filtered loads to quantify the structural damage imparted on individual parts of the engine.
Using pre-configured digital models of the critical components coupled with thermal-mechanical analyses techniques, the temperature and stress-strain states of the parts are computed.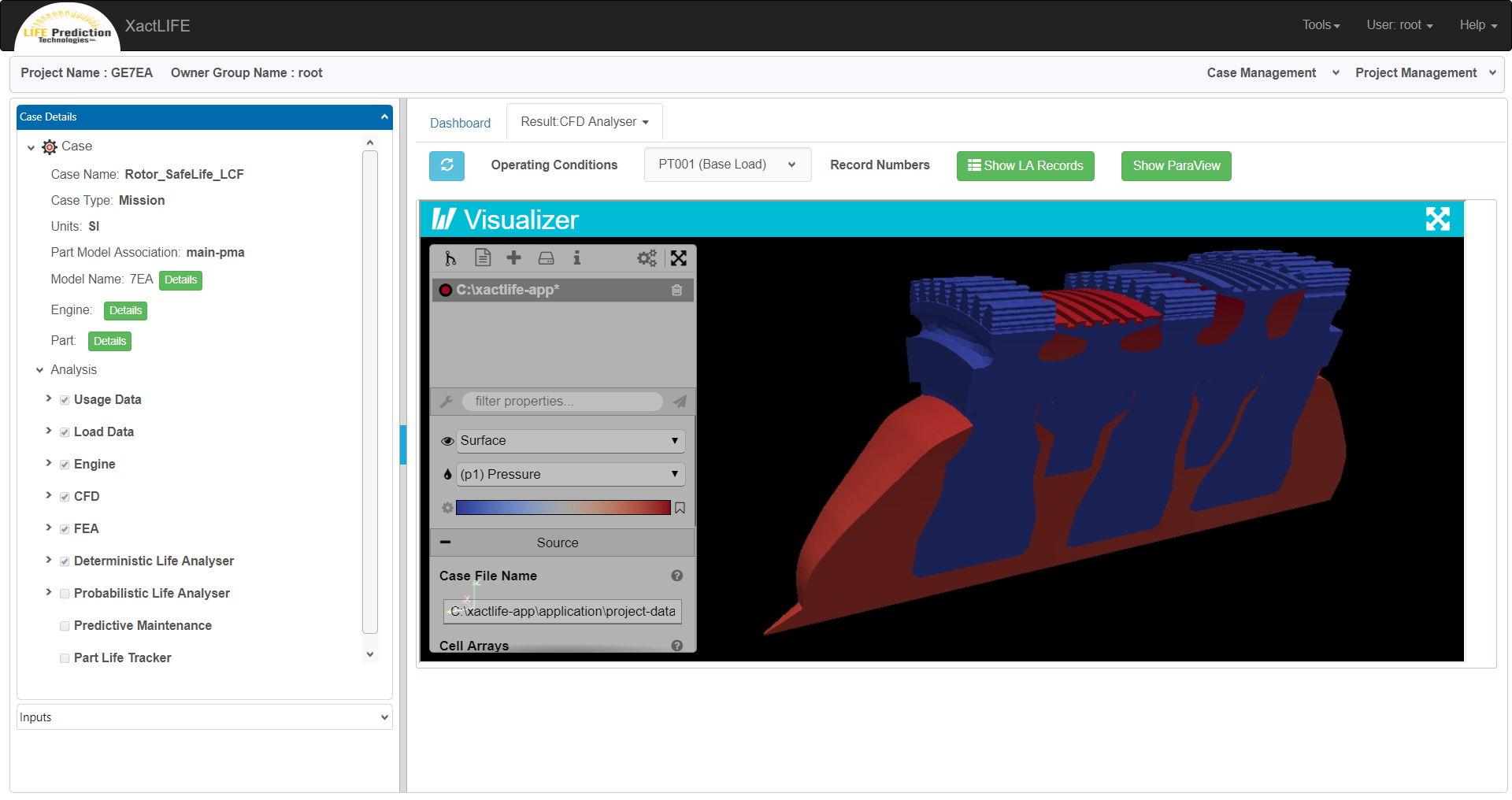 Prediction
Models are deployed to predict damage accumulation arising due to operative load segments and the engine operational environmental loads at the microstructural level to precisely predict the fracture critical locations and remaining useful life of the parts. This unique damage modeling approach further considers the variability in the usage and microstructure to predict the reliability of the parts.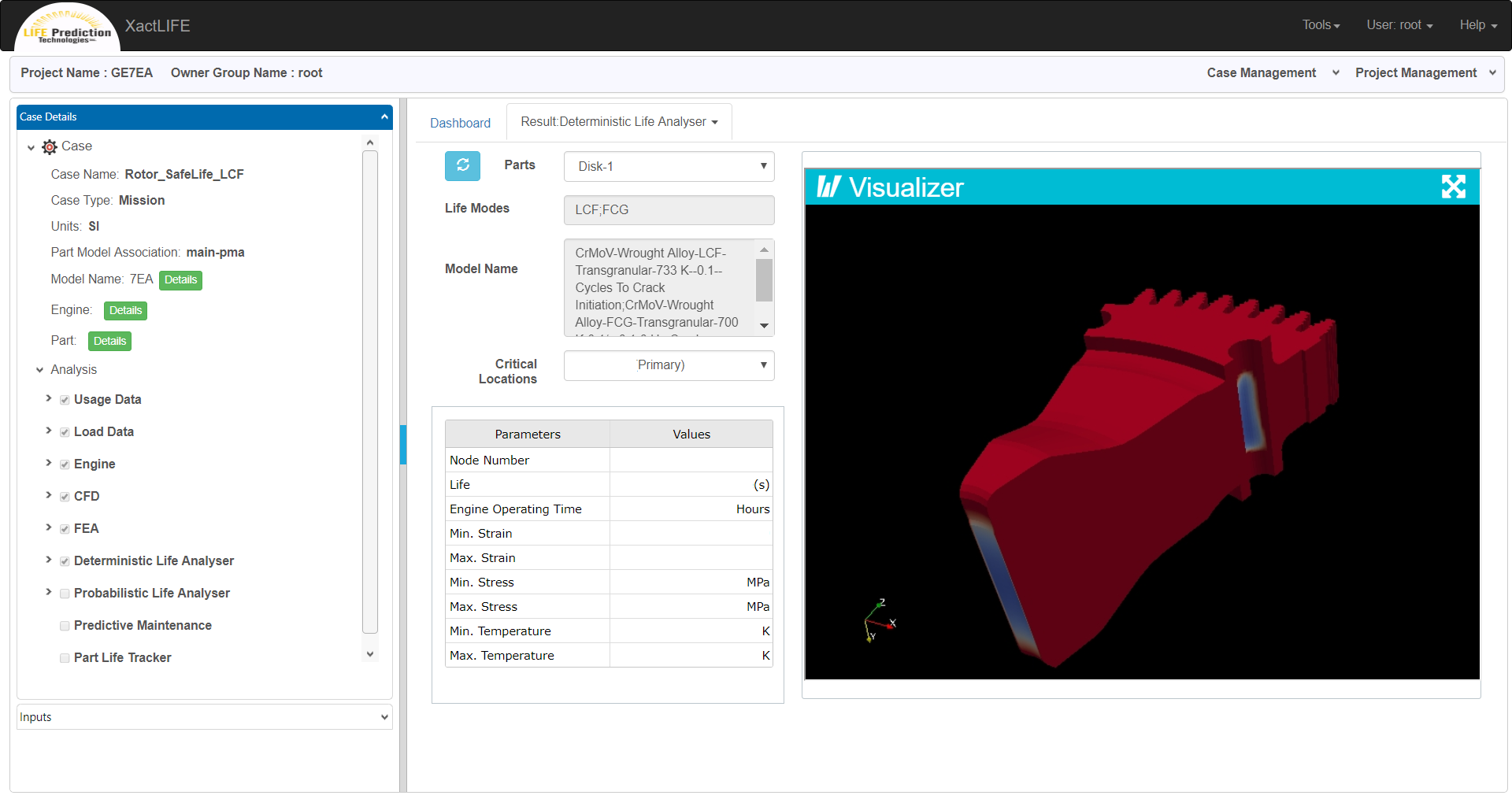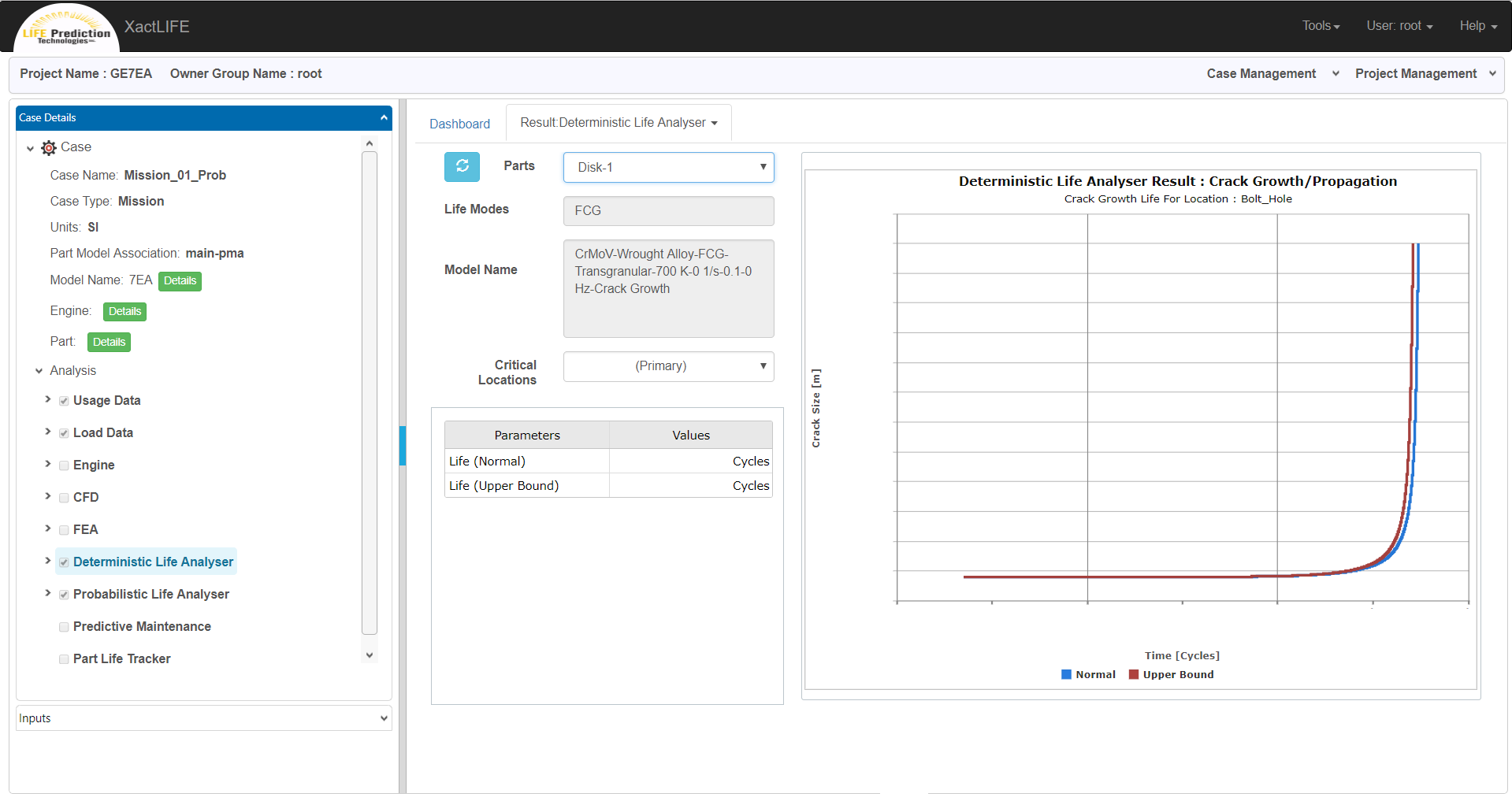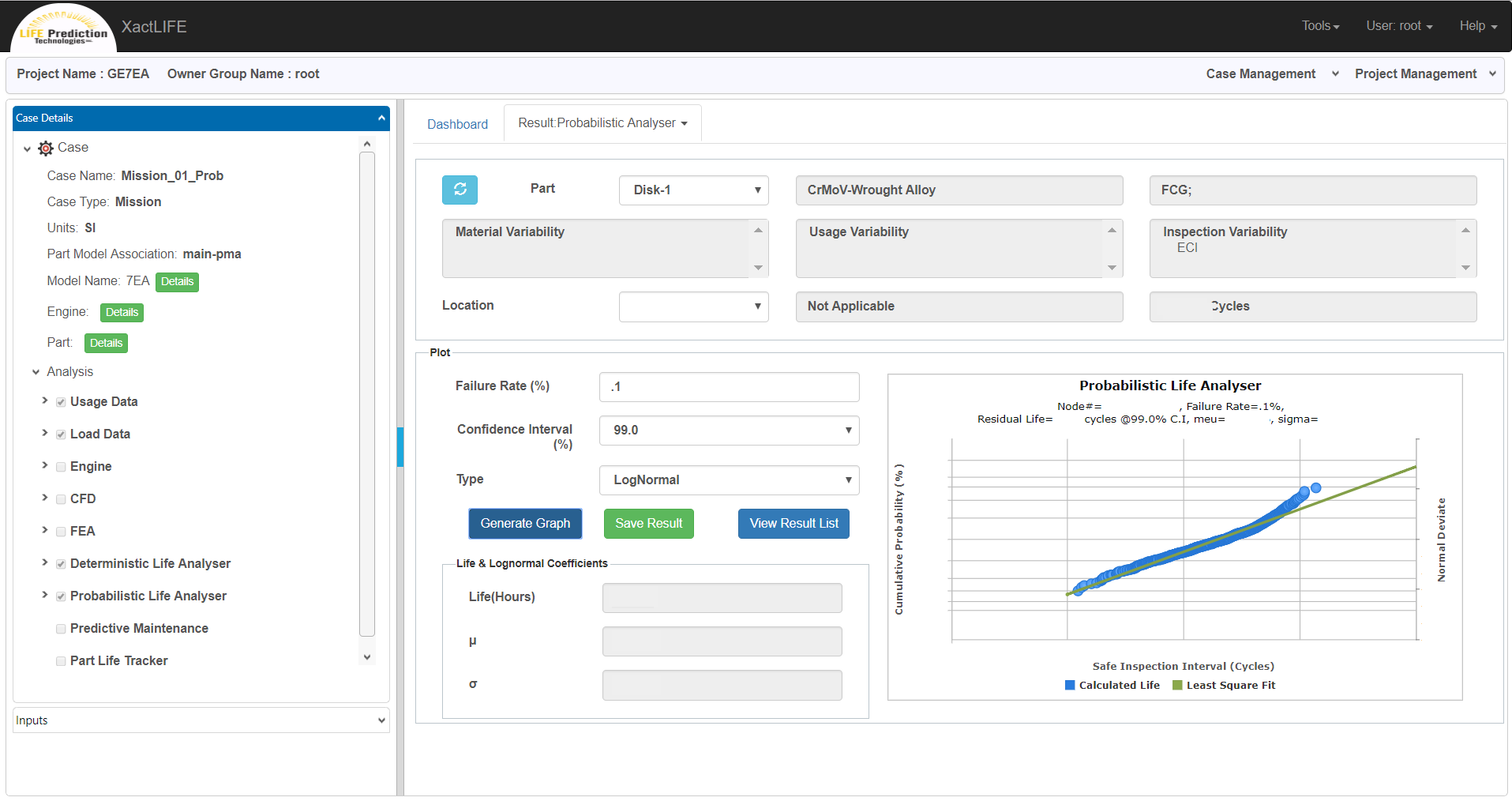 Benefits
Usage based predictive maintenance of gas turbine components is achieved to prescribe and update maintenance recommendations and intervals assisting in planning for any outages. This allows the engine users and MROs to cost effectively maintain the engine fleets, optimize parts usage and improve engine operational readiness in the field. The reliability of parts can also be quantified cost-effectively upfront rather than waiting for failure data from the field to accumulate to make such predictions. The Digital Twin readily captures the system as well as individual part behavior to clearly understand and assess mission severity, performance changes, structural deterioration, sensitivity to inherent usage and material variables and root cause failure analysis in a single software platform. Predictive design can also be performed to reduce design cycle cost and effort.